Every week, Teddington Nub News details five cracking jobs in further detail.
They are just a few of hundreds of positions within our dedicated Teddington Jobs section.
Read on for this week's top picks and remember you can add your vacancy today!
Office Co-Ordinator & Administrator at Visual Impact
Visual Impact is one of the leading camera rental firms in the UK, supplying camera and shooting solutions for organisations throughout the TV industry including the BBC.
The firm is currently on the lookout for an enthusiastic and exacting individual to support its Teddington operation.
The successful candidate, who will have excellent attention to detail, customer service and communication skills, will be responsible for processing and dealing with the office duties of a busy camera equipment rental company.
Responsibilities will include:
      Utilising the firm's bespoke computer system to compile rental information, ensuring equipment is allocated correctly and that all product information is accurately recorded. This process will involve communication with both the camera preparation and rental coordinator teams.
    Compiling written documents such as quotes, and equipment lists as required and instructed by rental coordinators.
The successful candidate will also benefit from a competitive salary of £20,000 – £25,000, which will be commensurate with experience. Working hours are 09.00 -17:30 Monday to Friday.
For a detailed job description and further information on how to apply, click HERE.
Visual Impact's Teddington team is on the lookout for an Office Co-Ordinator & Administrator
Examinations Invigilator at Teddington School
Do you have a few spare hours in the day? Could you be an examinations invigilator?
Located on Broom Road, Teddington School is a co-educational state school for ages 11-18 offering a broad curriculum, academic rigour and opportunities for all, and is currently ranked within the top 100 secondary schools in Greater London.
It is currently looking for flexible, reliable people to support the school's GCSE/A-Level and assessment examinations. Experience of working with young people and as a team would be an advantage, but full training will be provided.
Teddington School has three examination periods throughout the academic year in November, January and May-June. The hours of work will vary, but applicants may be asked to be available from 8am to 4.00pm in half or full day slots.
For further details on the vacancy and access to the application form, click here HERE.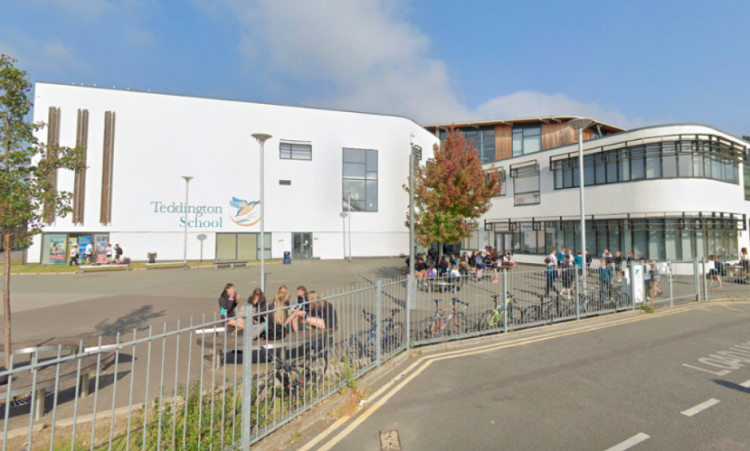 Teddington School is in need of Exam Invigilator's (Credit: Teddington School)
Support Worker at United Response
United Response is a national charity that supports people with learning disabilities, autism and mental health needs, at home and in the community.
The organisation's Teddington base is currently seeking people to help support three young men to do all the things they love to do as well as those they need to do! Being in their twenties life is all about fun! The people United Response support are very independent men who love to enjoy life! They enjoy gaming, going out, going to the gym and lots of other fun things!
Experience is by no means essential and the charity is more interested in finding people with the right values and determination to positively impact the lives of others and to also be a role model to the people they support. If you can combine enthusiasm, a willingness to learn and the ability to work as a team you are good to go!
For a detailed job description and the application form, visit the link HERE.
Chef de Partie Apprentice at The Anglers
Teddington's favourite riverside pub is on the lookout for its next Chef de Partie!
A Chef de Partie Apprenticeship at Fuller's is ideal for those already at Commis Chef level who want to advance their skills and responsibilities to the next level.
You'll receive training in all aspects of food preparation whilst gaining an insight into one of the chain's standout London pubs.
Working in a Fuller's s Kitchen is exciting and challenging, but with a full team to support and mentor you, you'll develop a rich understanding of food and a passion for our fresh, seasonal and local produce.
The apprenticeship will include studying one day of the week at one of Fuller's partner colleges and the remaining five at The Anglers.
For a detailed job description and the application form, visit the link HERE.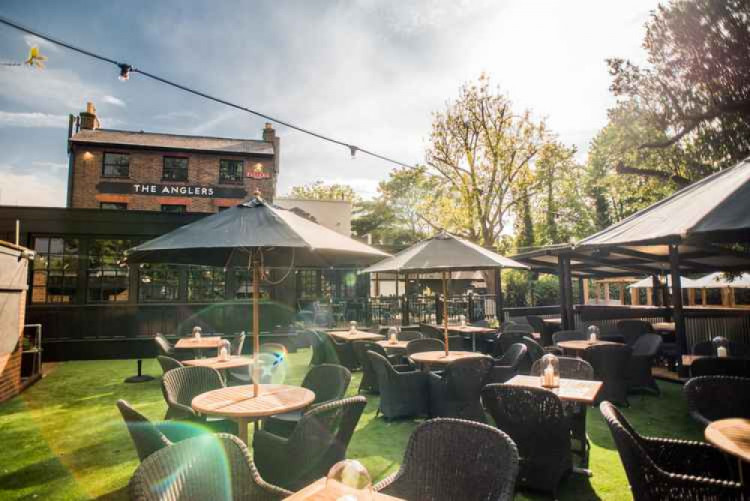 The Anglers in Teddington is on the lookout for its next Chef de Partie Apprentice (Credit: The Anglers)
Retail Assistant at Up and Running
Up and Running is looking for full and part-time retail assistants to join the firm's team in Teddington.
As a Retail Assistant at Up and Running you will help and serve members of the local running and fitness community on a day-to-day basis, using your specialist product knowledge to help customers find the products that are right for them.
The successful candidates will also work with the company processes and procedures to maintain expert knowledge and outstanding customer service.
Your typical day as a Retail Assistant will include: Providing a welcoming environment for both customers and visitors, demonstrating and promoting excellent customer service , dealing with customer enquiries and customer complaints and, where appropriate, pass on more complex enquiries to the shop manager or deputy manager.
Processing all customer transactions using point-of-sale software, using gait analysis software to advise customers and recommend appropriate footwear for their running style, helping to maintain the cleanliness of shop floor and storeroom areas and, where necessary, advise the manager of any relevant issues and concerns.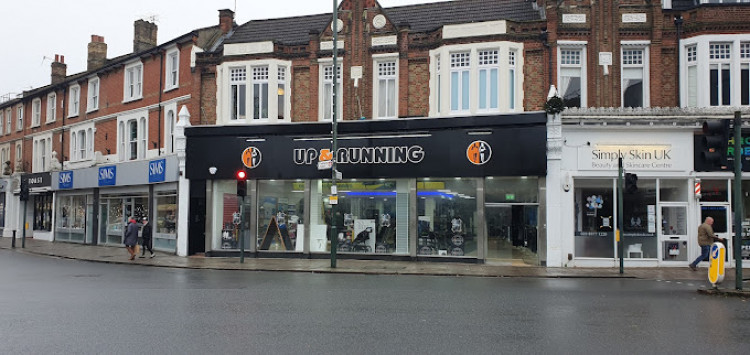 Up and Running is looking for full and part-time retail assistants to join the firm's team in Teddington (Credit: Google Maps)