The owner of John Lewis and Waitrose is considering selling a stake in the business to raise up to £2bn for new investment, a move that would end full employee ownership after more than 100 years.
The group, which slumped to an annual loss of £234m last year, wants money to shift into new areas including financial services and building flats to rent above some supermarkets.
We asked retail experts whether the group has the right plan.
Julian Richer
Founder and managing director of Richer Sounds. In 2019 he transferred 60% of his shares to employees via a John Lewis-style trust
I don't think many people today would start a chain of department stores if they had a blank piece of paper and a pile of cash. When the internet onslaught hit, Richer Sounds battened down the hatches and didn't open any more stores but John Lewis continued to expand and it has that legacy to deal with.
I'd be worried about what sort of deal they would have to strike to get new money in unless they can find a business angel who absolutely loves John Lewis and is less worried about a financial return. I always find it is cheaper borrowing from banks. You pay a little bit over base rate, but they don't own you.
If this was Richer Sounds we'd be listening to our people and outsiders wouldn't be welcome.
I'd retrench. I would get rid of loss-making stores and onerous leaseholds if I could. It is important to own your stores if you possibly can.
We'd try to reduce our borrowings from profitability rather than borrowing more money or bringing in investors.
Guy Singh-Watson
Co-owner of staff-owned veg box firm Riverford Organic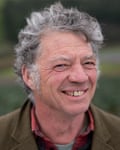 We became employee-owned, somewhat inspired by John Lewis. I feel completely gutted that they are thinking of selling shares to an investor.
It will be a very long burn but it will change the culture of the organisation. Everything will become more short term and dictated by reporting to an avaricious shareholder.
I would like to see them be more modest, cut their costs, sell a few stores and stick to the things they have done well and continue to do them well.
As a customer, the service in stores is still better than most, they do have longer serving members of staff with more knowledge.
My strong suspicion is that they are just not innovative enough and have got a bit boring.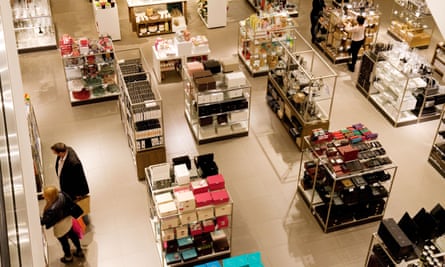 Neil Saunders
Former John Lewis staffer and managing director for retail at analyst GlobalData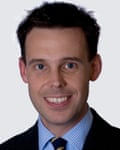 If the John Lewis Partnership wants to get back on track it must create a senior team that has deep understanding of retail. Current management, while well intentioned, has a weak grasp and has made poor judgment calls.
Waitrose was too slow to respond to the cost of living crisis and has lost ground on food innovation to Marks & Spencer.
John Lewis made the muddleheaded decision that pandemic-driven online gains would persist and closed some of its stores. Across both divisions service levels have declined, and insufficient effort has been put into upholding high retail standards.
Rather than doubling down on these mistakes by setting targets for non-retail activities and appointing a chief executive with no retail experience, the partnership needs to focus all efforts into reinvigorating its core businesses.
Separate and focused management teams for both Waitrose and John Lewis should be reinstated and given responsibility for reinvention and for pursuing new opportunities to grow the top line.
Investment is needed; however, it should not just flow to ambiguous areas such as "data analysis" but to concrete improvements to stores, ranges and service. How that investment is raised is an existential question.
Diluting the partnership must be a very last resort and should only be done if a majority of all partners vote for it.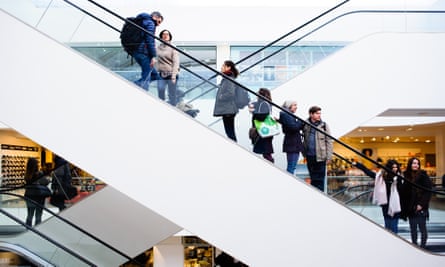 Peter Williams
Former chair of Superdry and Boohoo, and former chief executive of Selfridges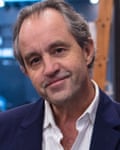 I would look hard at the elements in the past that really made the business successful and make sure it has sharp focus. They have done the right thing in slimming down the number of stores. You could see they could easily go down to 20 that should be viable – there could be more as some of them will be helped by being freehold.
John Lewis is talking about doing things in partnership such as the deal with Abrdn to build flats to rent out above stores. Using spare space is fine but if you go too heavily into that and suddenly become a property company, as that's not your skill set it could prove a distraction. Let somebody else do the heavy lifting.
The department stores need a bit more joy in them.
If you go into a John Lewis the atmosphere can be flat. People want to be amused and feel they are getting something they haven't before. They are too worthy and arguably old fashioned.
John Lewis is different because of its setup and ethos. Most people want it to succeed, like the BBC – people respect it.
I think they will worry a lot more about the impact of changing employee ownership than the public. However, anybody who takes a shareholding will be thinking how do I get my money out. I don't know how the structure of that could work in a democratic business.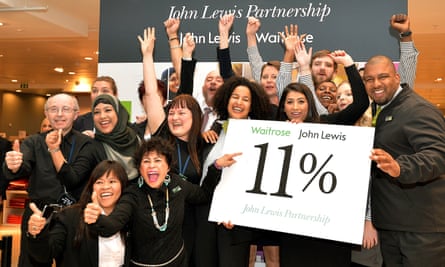 Gareth Thomas
Labour and Co-operative party MP for Harrow West, chair of the all-party parliamentary group for mutuals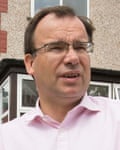 We are planning to write to John Lewis to ask them to give evidence to the committee about why they are considering raising money by selling a stake, as we are backing a bill that supports permanent shares for mutuals that would operate a bit like traditional debt without changing the culture of the organisation.
Mutuals have often struggled to raise capital. After the financial crash, a version of permanent capital [investment funds that do not have to be returned to investors on a timetable, or at all] was brought in for building societies. Nationwide and others took advantage of that.
Rather than changing the structure and giving up on one of the things that is most valued about John Lewis, as an employee owned business John Lewis should be talking to the government and saying: "we are basically financially sound, other countries do this so why won't you let us issue permanent share capital".
Ann Tyler
Chair of Ownership at Work thinktank and an associate of the Mutuo trade body for mutuals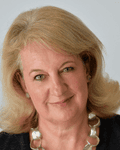 As the John Lewis case shows, it isn't easy to raise investment for growth and development while protecting and preserving employee-owned status. It doesn't have to be this way. Building societies have been able to raise finance through core capital deferred shares since 2013. In Australia new legislation introduced Mutual Capital Investment Instruments which provide sustainable investment for all companies with a mutual constitution.
Yet in the UK we've been waiting since 2015 for the Mutuals Deferred Shares Act to be put into effect. In December 2021 the members of the mutual insurer LV= rejected a sale to the US private equity firm Bain Capital for £530m that would have resulted in demutualisation of the 178-year-old insurer owned by its members.
We now need an urgent and radical review of the options available in the UK to provide sustainable long term financial investment for employee-owned, cooperative and mutual businesses before it's too late.