Leeds is the place with the best-paying jobs outside London, followed by Cambridge, Bristol and Manchester, according to new research.
The average advertised pay in Leeds is about £37,800, with 36,000 vacancies in the city in October, according to an analysis of more than 1m jobs conducted by the jobs site Adzuna.
The West Yorkshire city is home to financial firms such as First Direct and Yorkshire Bank, the supermarket Asda, the delivery firm Evri, and the broadcaster Channel 4, which all have their headquarters in Leeds.
It is followed by the "silicon fen" city of Cambridge, known for its technology and life sciences clusters, where advertised salaries average £37,692. Jobs in Bristol, an engineering, tech and finance hub, have an average advertised salary of £37,281, followed by £36,690 in Manchester.
Manchester is home to the Co-operative Group, AutoTrader and ITV (with London), while Kellogg's and Adidas have their UK headquarters there, and Microsoft, Amazon, and Google all have big bases in Manchester.
Not surprisingly, east central London, home to the financial district, the City – also known as the Square Mile – is the highest-paid postcode area across the UK, with advertised salaries topping an average of £56,497. Many bankers and lawyers get big bonuses on top of their salaries.
At the other end of the scale, the area with the lowest pay is in the Outer Hebrides off the west coast of Scotland, where advertised salaries average £17,428. It is known for tourism and textiles, seafood and distilleries. Chemical producer BASF is a major employer on Lewis.
Telford in the Midlands was among the places with the lowest average advertised salaries, at £24,723, and Lerwick in Shetland at £26,624, according to the report.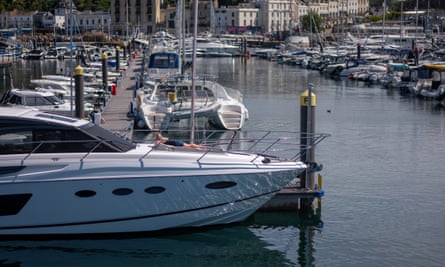 In south-west England, the seaside resort of Torquay in Devon, and Dorchester in Dorset, are also among the 10 lowest-paid postcodes.
Andrew Hunter, co-founder of Adzuna, said: "Jobseeking doesn't need to be a postcode lottery. Those looking for lucrative work could start by searching in postcode areas with higher average pay cheques and our data shows areas like Leeds and Manchester are great options.
"It can pay to look a little further afield when considering a new role, even if you don't want to move location. For remote workers, focusing the job search on areas at the top of the salary charts could help you bag a pay rise, while considering a commute could mean a salary lift for those working in the office."