With the legends of Vinotto and Community Coffee Co behind Subi's soon-to-open Greek bar, Yiamas, you just know it's going to be good. And trust us, after sitting down with Bar Manager and Somm Caitlin Johnston and Head Chef Justin Scarvaci, this might just be their greatest venture yet.
Yiamas (Greek for cheers) is taking over what was once George's Mezze, a longstanding Greek fave on Denis St in Subi. Yes, they're keeping the Greek tradition alive, but it's definitely going to feel way more modern than the old school blue and white aesthetic that stood for the last 21 years.
The whole place has been fully gutted and redesigned, making way for a casual and cool neutral-hued palette with pops of earthy olive and loads of natural textures throughout—from the open-air courtyard wrapped with rendered walls, through to the crazy tiled bathroom and show-stopping micro cement bar.
One thing that will feel familiar is the coal grill. In fact, it's what's informed a lot of the menu, with that trademark smokiness a massive signature throughout. You'll be able to see and smell the flaming grill in all its theatrical glory from the moment you step inside, before seeing it play out on dishes like their coal smoked greek olives or the Corfu style charred mullet topped with a vinegary tomato situation to help cut through that rich smokiness.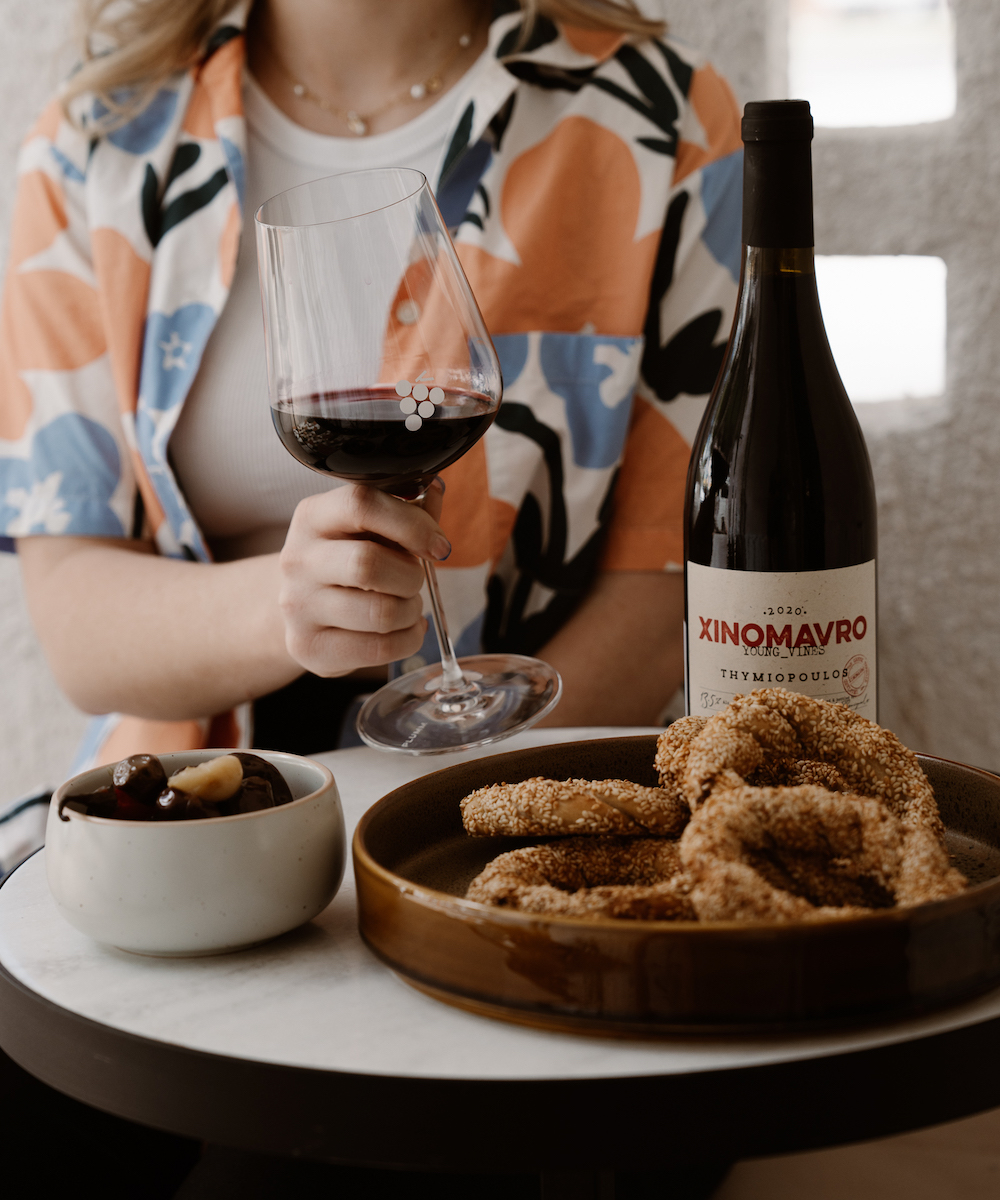 Scarvaci's menu is full of exceptional mezze dishes through to bigger proteins and the odd sweet treat, all perfect for sharing and grazing on family-style over drinks and incredibly allergy-friendly. Just don't come here expecting a predictable Greek feed.
They've taken a much wider approach that draws inspiration from ancient Greece, so you'll find authentic Ottoman, Lebanese and Cypriot influences here too. Endless hours of research have gone into uncovering lesser known historical recipes and figuring out the best way to bring those to life in a way that makes sense here and now, with the seasonal, local produce we have available.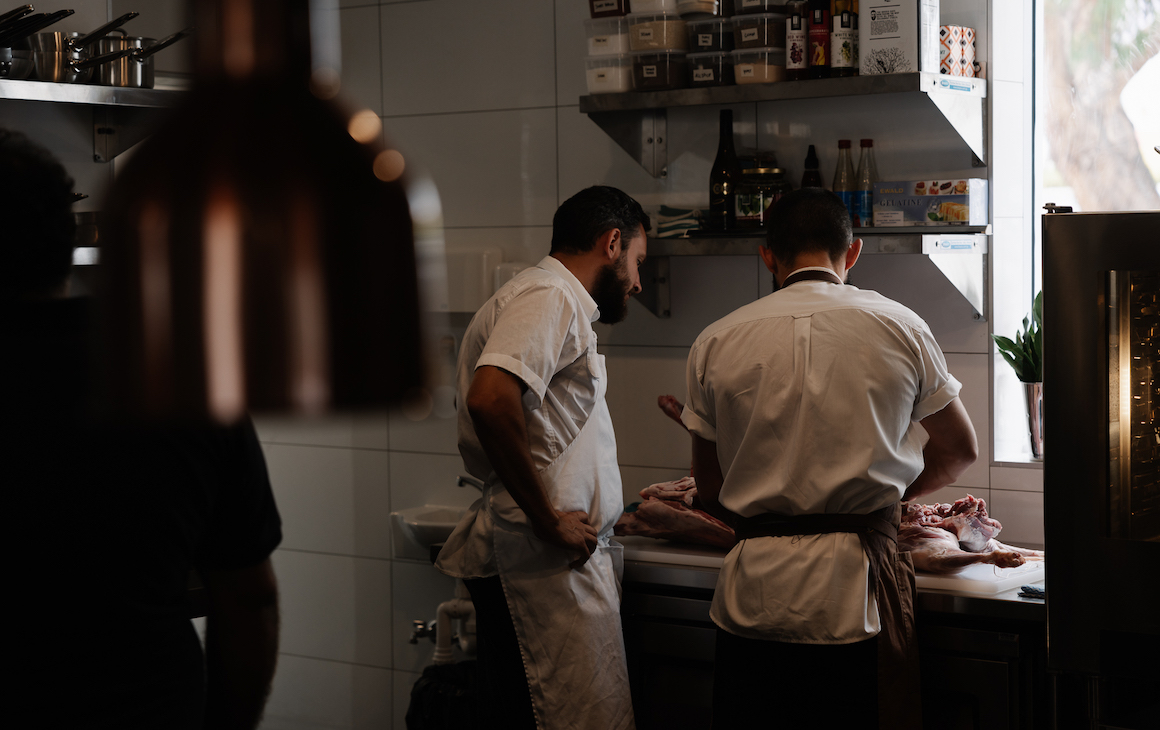 Don't worry, each dish has been taste-tested by a discerning Greek mamá, so we guarantee they'll get your tick of approval too. Oh and she's also decided to make the baklava herself, which you'll get served with an epic bay leaf ice cream.
Johnston has put just as much effort into building a banging drinks offering to run alongside Scarvaci's menu. From hunting down aromatic Greek spirits and rare ancient world wines to teaming up with Subi brewers Goldenwest to create the perfect table beer to wash down the smoke-infused bites, you'll have plenty of perfect pairs to choose from.
We should also point out, just like the food menu, the beverage menu is built for sharing. You can pick up growlers of beer for the table and get a few carafes of wine on tap. Yiamas to that!
Yiamas opens in Subiaco on Friday 24 March.
Until then check out more of Perth's best restaurants.
Image credit: Tristan McKenzie