As the clocks spring forward into a new season this weekend, we've looked back at 10 of the biggest bar openings the world saw this winter.
From Mexican inspired bars popping up Down Under, to a revival that brings the glamour and excitement of 1950s New York back to life, winter wasn't lacking in the exciting openings department.
Keep scrolling to learn about the 10 new bars that should influence your next night out.
Looking for more recent openings? You'll find our guide to autumn's new bars here.
---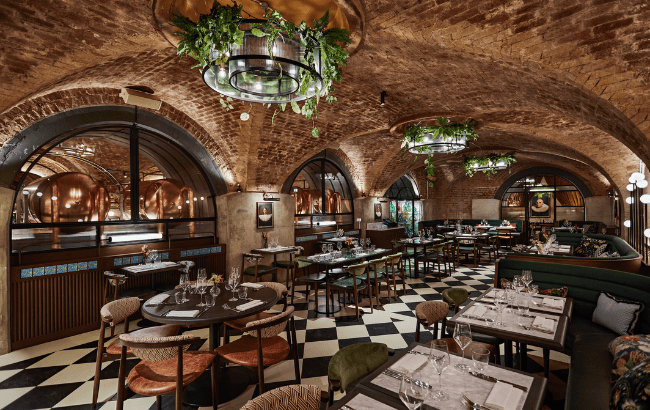 Where: 1A The Royal Exchange, Cornhill, London, EC3V 3LL
Under vaulted arches that once housed the spices, silks and gold that enriched London in years gone by sits a new fortune worthy of the modern City.
Nestled in the historic vaults under The Royal Exchange, The Libertine has brought celebration and generous hospitality to the underbelly of The City of London.
The impressive 450-capacity destination venue boasts a warren of lively drinking and dining spaces, with two private dining rooms including a whisky vault for pairing experiences, and a main restaurant. If this doesn't say 'after work drinks', what does?
---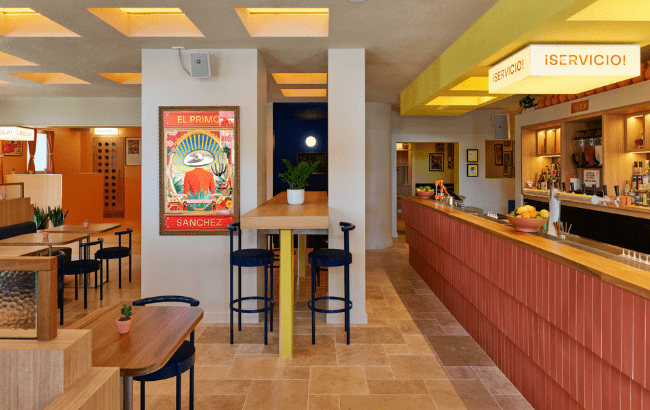 Where: The Rose Hotel on 27-33 Oxford St, Paddington, Sydney
The latest venue to come from the team behind the multi-award-winning Maybe Sammy is El Primo Sanchez, a bar inspired by 1970s and 1980s Mexico, with a chilled, laid-back vibe.
Cocktails are served in traditional handmade clay jarrito jugs, while Mexican and Latino produce are championed, alongside a wide selection of agave spirits. Expect slushie machine is filled with Margaritas and a selection of Highballs, with plenty of Mexican dishes to accompany.
With the capacity to hold 100 people inside and outside, the venue is the the first within The Maybe Group to operate without table service, but with a bar that beautiful, you won't mind waiting at it.
---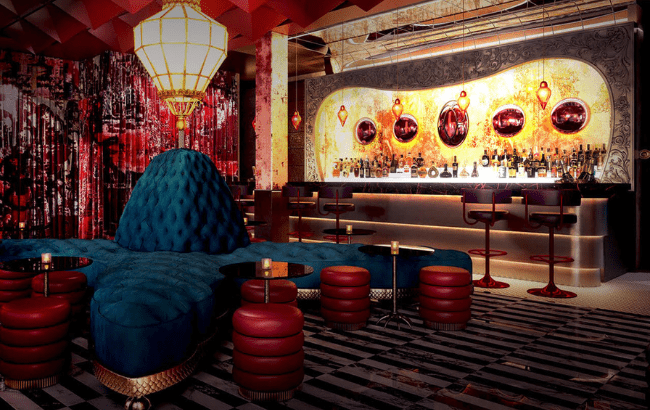 Where: No. 1-3 Denmark Street, London
Promising good times but with bad company, the corner spot that has watched over Denmark Street for decades became the gateway into something fierce this winter.
Thirteen is the hotel's new bar that captures the spirit of the legends that once, and since have, made Denmark Street their home; a place to gather both day and night, inspired by lore that dates back to Chaplin, Marley and even Rotten himself. The bar acts as a hub for the vibrant and colourful community who live, work and play in the area.
Bringing a 'no half measures' attitude down to street level, expect world-class cocktails along with small plates made to share from 11 am until late, designed to whet every appetite.
---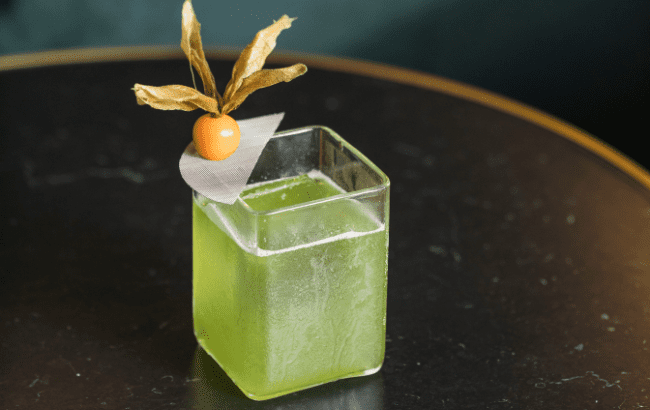 Where: Sips, de Muntaner, 108, 08036 Barcelona, Spain
Simone Caporale and Marc Alvarez opened new bar-within-a-bar concept, Essencia, at the end of 2022. Long known for their forward-thinking approach to mixology, Essencia encapsulates the pair's reimagining of the modern cocktail experience.
Occupying the breath-taking custom-designed space behind the multi-award-winning Sips Drinkery House, Essencia represents the evolution of hospitality, as the duo see it.
Rather than a traditional drinks list, the unique menu has curated a selection of concepts, such as 'Ice' and 'Bloody Mary', each of which denotes two or more cocktails designed to capture their very essence. On choosing their concept, guests will be presented with the associated drinks, in sequence, showcasing the unrivalled innovation and inimitable flair of the team.
The front room remains Sips Drinkery House, internationally renowned for its creative take on immediately recognisable classics and Sips signatures.
---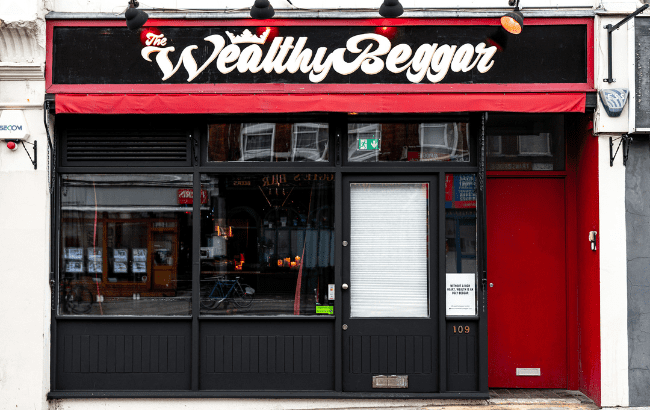 Where: 109 Chamberlayne Road, Kensal Rise, London
From the masterminds behind north west drinking institution The Shop, The Wealthy Beggar opened in Kensal Rise in the run up to Christmas. The bar boasts a creative cocktail menu that changes seasonally, alongside an evolving food offering and standout event programming.
The accomplished cocktail menu has been created by Jack Owen who has worked in bars from London to New York. Together with the team, he has created serves such as Loaded Dice made with watermelon, banana, coconut, pineapple and a blend of three types of rum; the Flat Cap created with aged rye whisky, fresh almond, citrus and a combination of herbs; and the refreshingly sweet Velvet Hand made with fresh pomegranate cordial, sparkling wine and apple infused brandy.
Open Tuesdays through to Saturdays, The Wealthy Beggar seamlessly transitions from day to night with the help of live music, DJs and entertainment.
---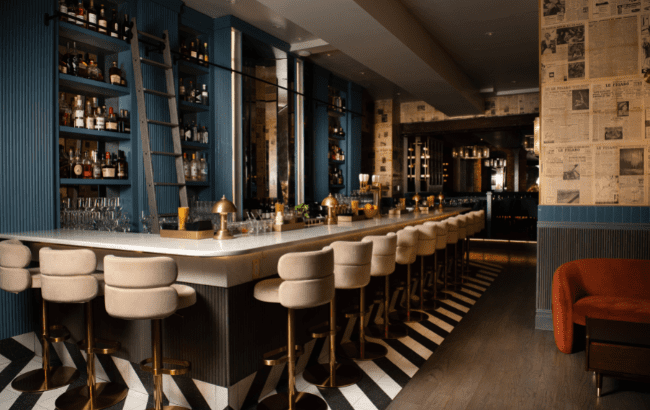 Where: 184 Bleecker Street, on the Southeast Corner of Bleecker Street and MacDougal.
A piece of Greenwich Village history is back. Husband-and-wife duo Mario and Marta Skaric, and partner Florence Zabokritsky have reintroduced the neighbourhood to Figaro Café, with their own modern interpretation of the iconic café that drew famous writers like Jack Kerouac, and artists such as Bob Dylan, in its hay-day.
Reinterpreted for contemporary crowds, Figaro Café is now a cocktail bar and modern American restaurant, serving its fare in a completely reimagined space that channels the timeless elements of the original 1950s and 1960s design. The new Figaro Cafe is now a gathering spot for cocktail connoisseurs and neighbourhood crowds alike – think classic Greenwich Village, reimagined.
The venue keeps the spirit of the original alive with top-notch mixology – an extensive cocktail list focused on classics, reimagined. A Figaro Negroni infuses the classic recipe with grapefruit liqueur, and the Uppers and Downers, a take on an Espresso Martini, keeps it sweet with maple syrup, and caffeinated with Mr Black Coffee Liqueur.
---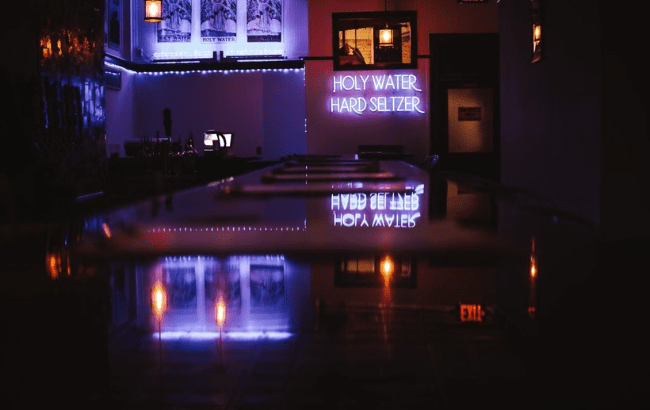 Where: 92 Patton Ave. Asheville, NC 28801
Asheville, NC, has got its first hard seltzer bar, which also happens to be the first-of-its-kind in the US south in general.
The Holy Water Hard Seltzer Brewpub occupies the Patton Avenue ground level of the Thirsty Monk pub in downtown Asheville, and serves acclaimed, cocktail-inspired Holy Water hard seltzers.
Hard seltzer seekers will find at least 10 dedicated seltzers on tap. Arrive thirsty.
---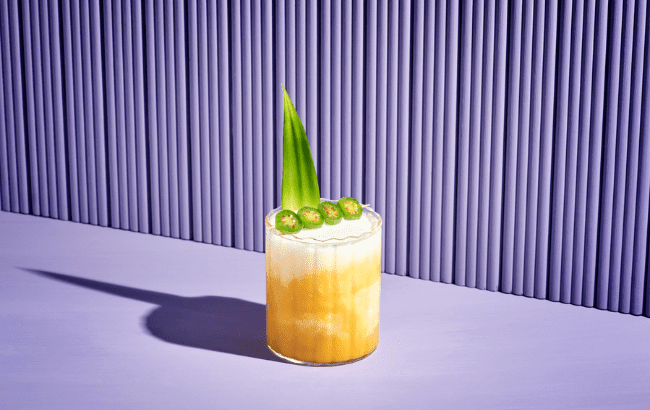 Where: 45 George St, Kemptown, Brighton BN2 1RJ
In November, Brighton's first low- and no-alcohol bar and bottle shop opened its doors to thirsty consumers, offering more than 100 craft beers, 40 'spirits', 25 wines and four beers on draught – believed to be the largest no-and-low range on offer in the UK.
Oozing with Scandi design, the Tørstigbar is an inclusive space where there is no ambiguity on the menu, and the team is passionate about creating an alternative night out that doesn't need alcohol.
---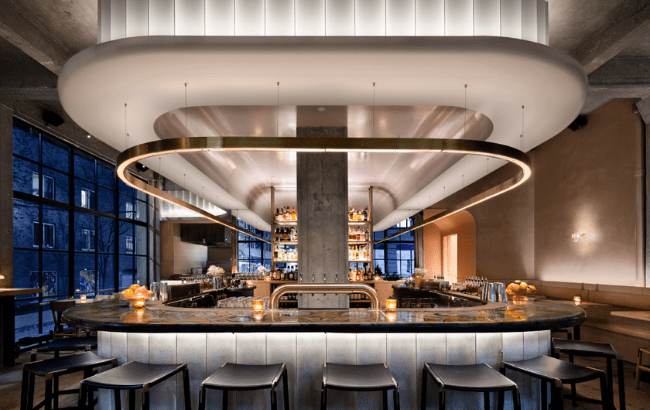 Where: 41 Washington Street, Brooklyn, NY 11201
Situated on the famous intersection of Washington Street and Water Street, Gair is Dumbo's premier destination for elevated, distinctive cocktails and locally-sourced, seasonally-inspired dishes.
Developed by beverage director Robert Struthers and general manager Megan Casale, Gair's drinks program is designed to complement the venue's playful and elevated ambiance, with drinks such as the Old Man and The Sea, made with Japanese whiskey, soy and nori to create a serve that tastes like like a Sazerac that took a trip to Japan.
Showcasing lesser-known spirits, locally-produced beers, and natural, organic wines from unusual wine-producing regions, Gair is all about inviting guests to explore unique, unexpected flavours from around the world at its large horseshoe-shaped bar, complete with a Brazilian basalt bar top and a white oak back bar, which sits underneath a sculpted plaster cloud that mirrors the bar below.
---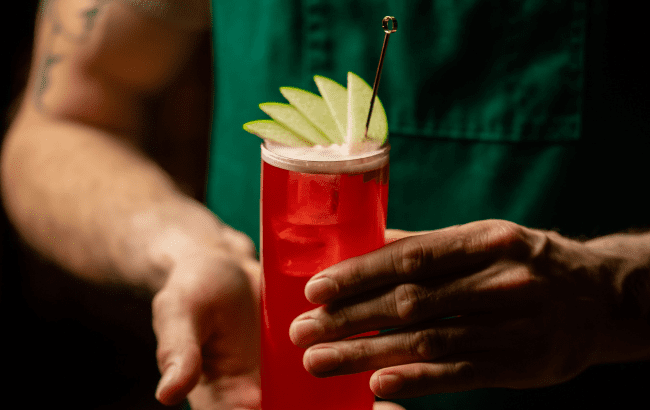 Where: 17th story of the LUMA Hotel San Francisco, 100 Channel St, San Francisco, CA 94158
Looking for insane views over the 'Frisco bay? The Californian city's newest cocktail bar is perched atop the 17th storey of the Luma Hotel San Francisco, and there's no better backdrop for a round of tropical cocktails than this.
Cavaña promises a one-of-a-kind cocktail experience that will transport guests to their favourite Latin American destination with its creative use of tropical fruits such as passion fruit, kiwi, coconut, and pineapple, alongside other exotic ingredients such as hoja santa, sangrita verde and piloncillo.
At Cavaña, the cocktails are influenced by the vibrant flavours and cultures of the region, using this blend of fresh and exotic components to create unique and memorable experiences – taking its guests' taste buds on a journey to paradise.